Vortic partnerships
Vortic announcing its continued partnership with Untitled Art in 2023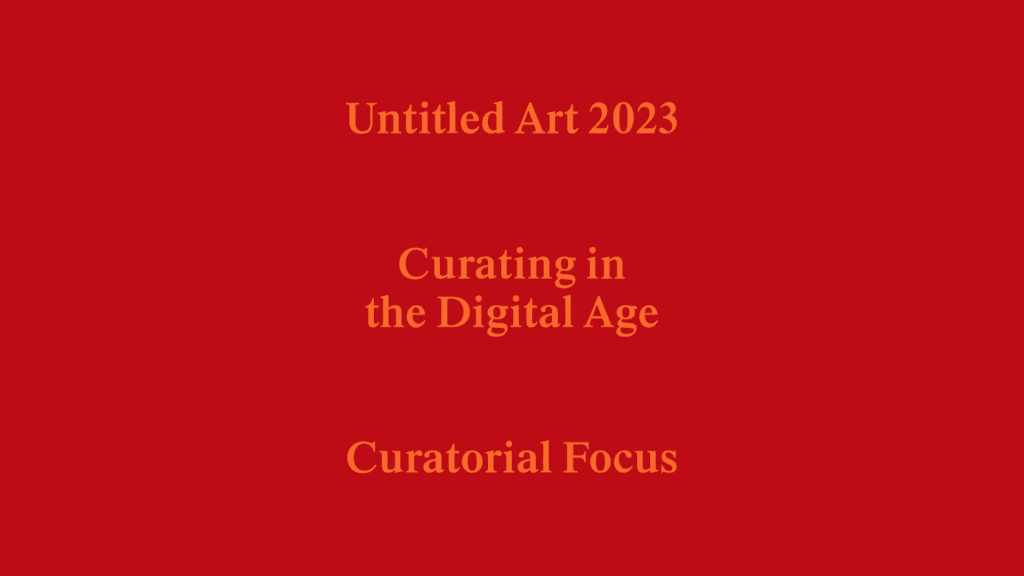 We are excited to announce that Vortic will be continuing its partnership with Untitled Art in their 2023 curatorial focus, titled "Curating in the Digital Age."
This initiative aims to support international exhibitors, programming, and exhibitor prizes centered around the theme of adapting curatorial practices in response to the rapid advancement of new technologies.
The focus this year will be on encouraging visual experimentation with digitalisation and new ways of experiencing art.
As the digital partner for this event, Vortic will be hosting a virtual extension of the exhibitors' booths. Additionally, we are proud to sponsor "The Vortic Prize," a series of awards collectively valued at $40,000 USD. These awards will be granted to three exhibitors who take advantage of our virtual extension, and demonstrate a profound understanding of the digital space and its potential for showcasing art.
The primary goal of this partnership is to lead innovation in the hybridised physical/virtual immersive art fair space. By doing so, we aim to create enhanced opportunities for artists to connect with their audiences globally, offering unique and engaging experiences that embrace the possibilities of the digital age.
Keep an eye out for additional details about this partnership.
Find out more about Untitled Art Fair
Find out more about Untitled Art Fair 2023