Vortic partnerships
Vortic in Conversation with the Curator of South Korea's Pavilion: "Virtuous Garden" at London Design Biennale 2023
The 2023 London Design Biennale (1 June- 25 June) witnessed the unveiling of a captivating realm at the South Korea Pavilion: "Virtuous Garden" where, with Vortic's support, the fusion of Korean heritage intertwined with cutting-edge technology.
We had the pleasure of speaking with Hye Won Chang, the director at H Collaboration LTD and curator of the South Korean Pavilion, who shared insights into the inspiration behind the pavilion and her experience of collaborating with Vortic to create this mixed reality pavilion.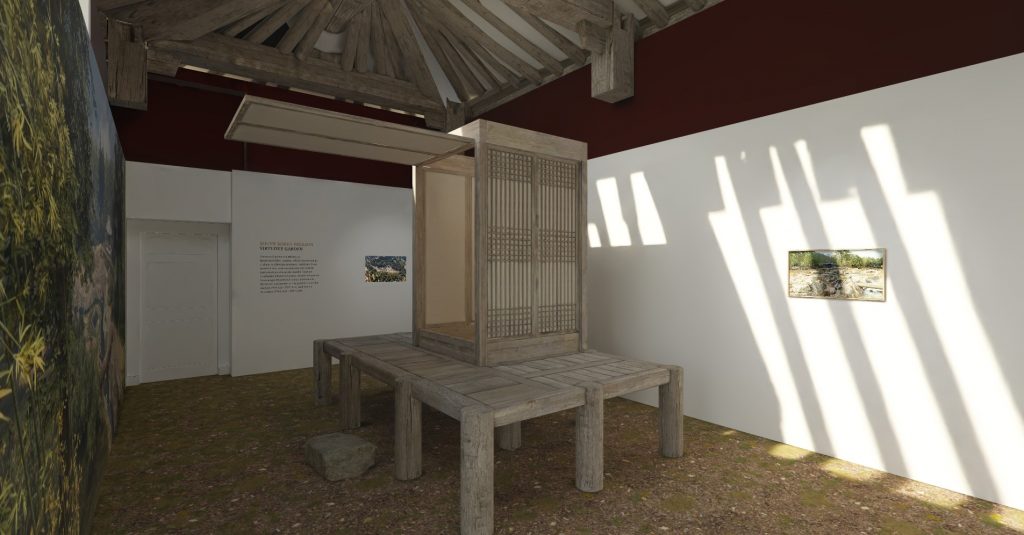 In a world driven by the imperatives of sustainability and innovation, the South Korea Pavilion's fresh and traditional approach offered a valuable response to the challenges of our time. By seamlessly blending traditional Korean design with Vortic's technology, the pavilion created an immersive experience that resonated deeply with the aspirations of the next generation.
Stepping into the traditional Korean pavilion installation, visitors were invited to find respite and serenity while being enveloped by the soothing sounds of Geomungo music. However, with Vortic's immersive extension, guests were also granted an opportunity to transcend time and space, immersing themselves in the captivating realm of the Virtuous Garden through the wonders of virtual and mixed reality.
Hye Won Chang, the supervisor of the South Korean Pavilion, has agreed to answer our questions, providing valuable insights into the significance of Vortic's technology in complementing South Korea's "Virtuous Garden." She eloquently explains her experience of working with Vortic, delving into the meticulous process of achieving an elevated visitor experience and sharing the underlying inspiration behind the project.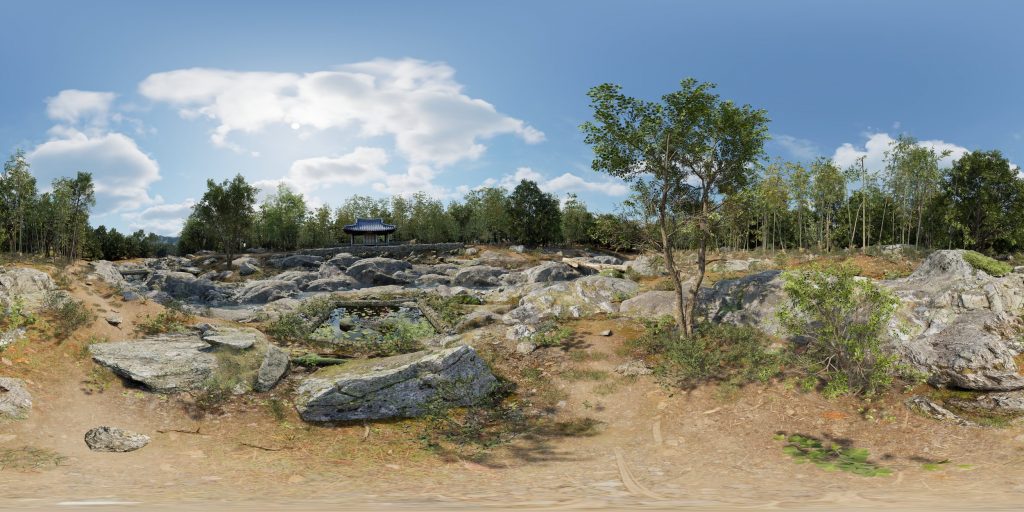 What was the inspiration behind the South Korean Pavilion's design at the London Design Biennale, and how does it reflect South Korean culture and design?
Hye Won Chang: Virtuous Garden is a tribute to Byeol-seo(villa) Garden, which has served as a sanctuary to alleviate pressure, withdraw from political life, and contemplate the natural surroundings alongside Seonbi (Korean Confucian scholars) homes. It is precisely the simplicity of these gardens that embodies the beauty of Korea. Seonbi integrated Geomungo (traditional music instrument), literature, and poetry in the gardens since the Goryeo ( 918 A.D- 1392 A.D) and Joseon dynasties (1392 A.D  – 1897 A.D). Music has been a constant source of inspiration for our team. I strongly believe that music possesses a great expressive power and my goal has always been to champion authentic Korean music.
How has the VR extension provided by Vortic enhanced the audience's experience of the pavilion, and what kind of feedback have you received from visitors?
When it comes to the opinion of different visitor groups, such as general audiences and professionals, we noticed an interesting contrast. Many people in the general audience had a great time and were thoroughly entertained during their experience.
On the other hand, professionals were really impressed with the high quality of our virtual reality (VR) work and had some wonderful things to say about it. They were also curious about the behind-the-scenes process and wanted to know how we managed to create such immersive experiences.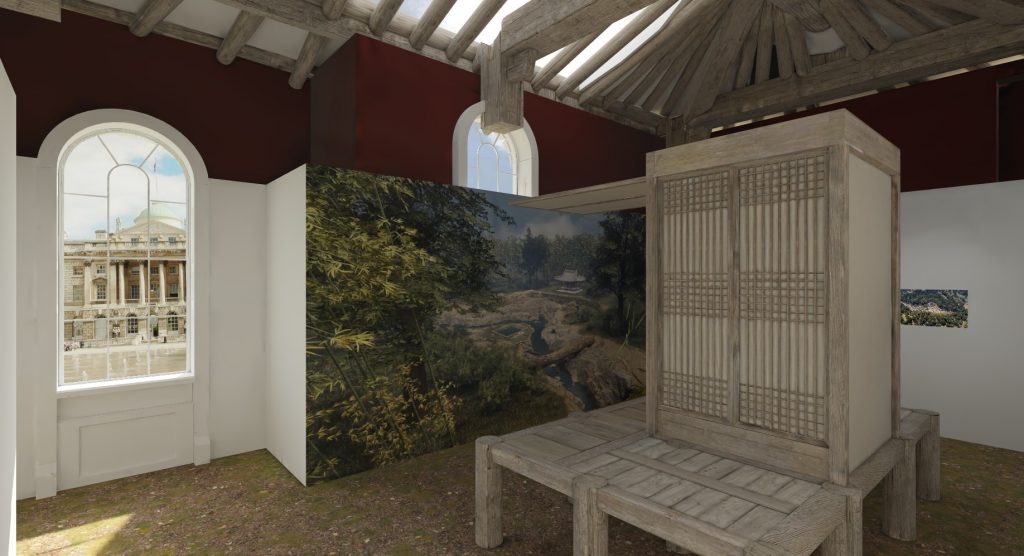 How did the collaboration between the South Korean Pavilion and Vortic come about, and what was the process of developing the VR extension like?
Once I sent my proposal to the London Design Biennale, I had my sights set on Vortic as the ideal partner for this project. Luckily, the Vortic team responded promptly, and things fell into place. Most of our team's worked remotely, and everything came together smoothly.
Since we didn't have much experience in creating virtual reality (VR), Vortic came to our rescue and helped us bring our initial concept to life as a finished artwork. We ended up with two distinct VR environments: a room at Somerset House and the Virtuous Garden. One allows interactive navigation, while the other consists of 360-degree static images. In the end, we managed to create three different VR experiences through captivating 360-degree videos, which the audiences absolutely loved.
How did you find working with Vortic, and having a mixed reality approach for this Design Biennale? And do you have any future plans to continue to work with VR?
I've always had a keen interest in VR. When I first saw your Doug Aitken project, I realised the quality of your platform was on a whole different level. It had this serene and stunning vibe to it, and the way it incorporated outdoor sculptures with sounds in VR was just mind-blowing. It worked so well!
What really got me excited was the concept behind the exhibition. That project started off by creating the whole thing in VR first, and then later transformed it into actual artwork. It's such a unique approach, and definitely one I would like to replicate. The great reception of the South Korea Pavilion at the London Design Biennale got me thinking that maybe I should organise a second exhibition for Virtuous Garden. What do you think?
Credits
Administration:
H Collaboration LTD
Karen Chang | President
Artists:
Hye Won Chang | Director
Jung Jin Song | VFX Director
Dong Hyun Lee | 3D Artist
Cio Park | Video Artist
Amy Rebecca Tucker | Technical Artist
Video and Sound Design:
Bruce Bae
Seungmin Bae
Music:
Geomungo (traditional Korean instrument)
Jina Chun | Player
In Pyong Chun | Composer
Jeong Myeon Lee | Music Recording
Carpentry:
Gibok Ju | Korean Artisan
Creator | British Partner
Curation:
Hye Won Chang
Dijun Sha
VR Enhanced Experience:
Vortic